Contemporary Glass Wall Art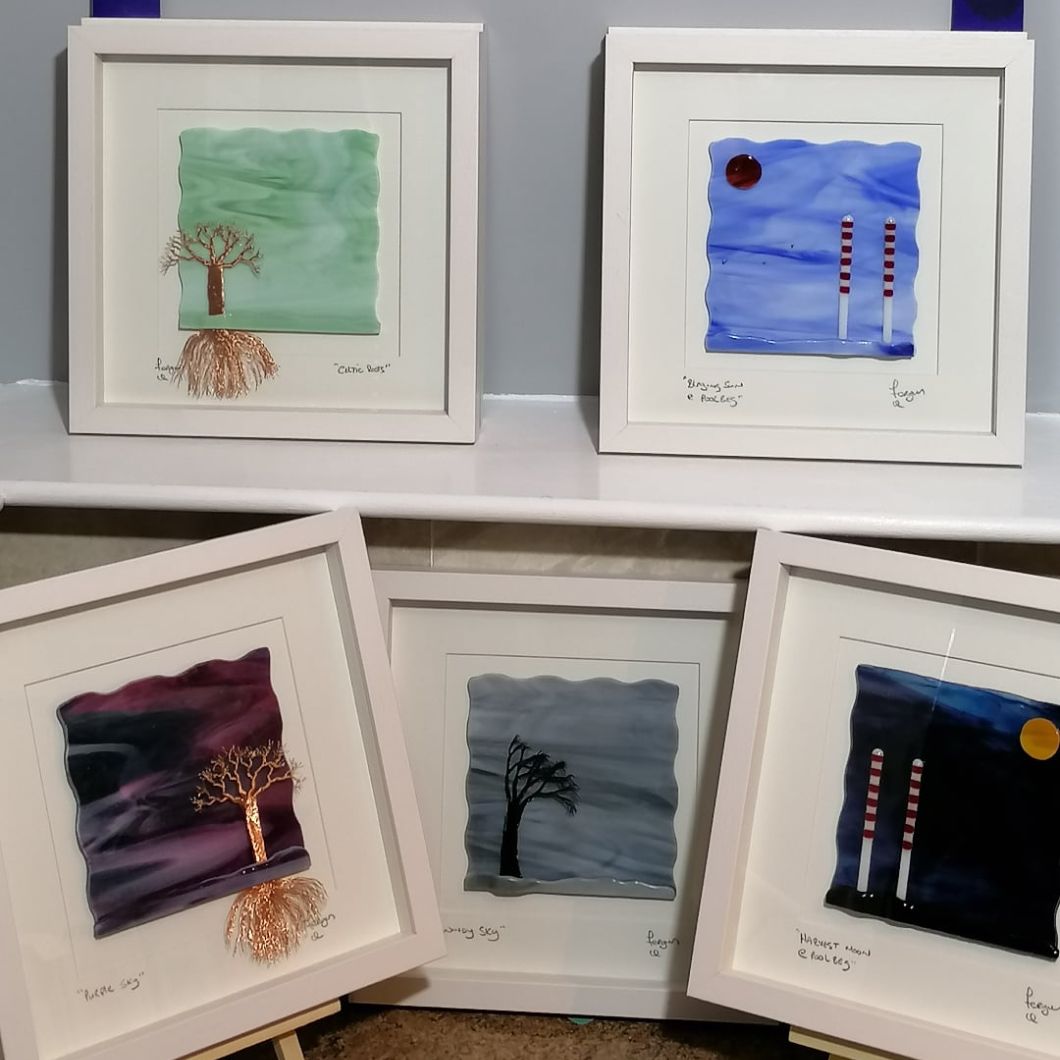 Hello and thank you for visiting my Website.
If you would like to buy any of the pictures on this site please get in touch.

All the pictures are made from glass. Different techniques are used to create the pictures,
from firing the glass in a kiln, to hand making the trees from up to 30 meters of copper wire,
some coated with enamels or silver to give them their vibrant colour.
They are then finished in handmade wooden frames.
If you would like to see or obtain any more information on the availability of my work
here in Ireland, I'll be at the Outdoor Art Exhibition on Merrion Square Dublin
each Sunday from around 10:00am - 5:00pm.
Please browse around the Gallery pages and you'll get an idea of current and passed work.
Please see more information on Instagram: https://www.instagram.com/fergusqglassart/
Feel free to get in touch by using the contact page and I'll get back to you.
Viewing at the Gallery in Dundrum, is by appointment only.
I have many more Pictures on display on Merrion Square on Sundays.
All the Best and thanks again, Fergus

Payments are made through a secure SumUp payment link. I do not take payment by phone
All Art can be shipped Worldwide or delivered within Ireland please ask for a details.